Author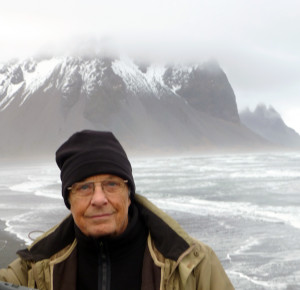 Tim Rudman is a fine art photographer and darkroom printer working  exclusively with film and wet processing. His name is inextricably linked with the monochrome darkroom and in particular with the processes of toning and lith printing, in which he is regarded as the leading authority. His books on these subjects are treasured around the world and are held largely responsible for the current popularity of these processes.
His involvement with Photography began in the 1960's whilst studying medicine in London. He taught himself to print in the darkroom and with his distinctive style he quickly gained some early recognition and publication. His work has been exhibited in over 50 countries, gaining many awards.
Tim is a member of The London Salon of Photography, a Fellow of The Royal Society of Arts and a Fellow of The Royal Photographic Society of Great Britain. He was a recipient of the Society's Fenton Medal in 2013.
He has taught at many centers, including The Ansel Adams Center in California; Glendale & Santa Monica Colleges, California; The Creative Center of Photography, Hollywood; The Photographic Center North West, Seattle; The Photographers Formulary workshop center, Montana; University of W. Sydney and University of NSW, Australia; University of Tasmania, Thames Valley University, London and many other centers in Canada, Spain, Ireland and the UK. His work is represented in a number of permanent and private collections around the world.
For many years he pursued his two loves of medicine and photography, but now devotes his time to photography. He lives in the southeast of England near London.